Michelle Wu's Monumental Victory in Boston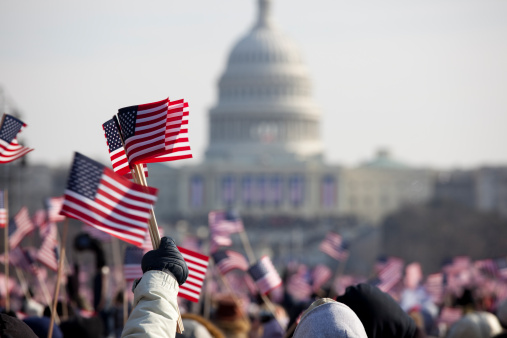 On November 2nd, 2021, Michelle Wu was appointed as the mayor-elect of Boston, Massachusetts. At 36 years old, she was the first woman and person of color to have been properly elected for the mayoral position of the city. As the daughter of Taiwanese immigrants, Wu attended Harvard University for her undergraduate and law degrees. Wu, a member of the Democratic Party, ran against Democrat City Councilor Annissa Essaibi George. As acting mayor Kim Janey's term comes to a close, she is expected to take office on November 16th, 2021. 
The story behind Wu's political drive and desire for change is rooted in her family's immigration to the United States. While growing up, she noticed that her family's problems and well-being were heavily influenced by the government. Wu also realized that help and assistance was not easily accessible. In simpler words, she felt that her family's voice was not heard. After graduating with her bachelor's degree from Harvard University in 2008, she moved back to Chicago to take care of her mother, who was diagnosed with late-onset schizophrenia; she also had to take care of her two younger sisters. On top of all this, she decided to open a small business to embrace her mother's dream of running a café. She ran the Loose Leaf Tea Loft and stated, "The tea shop in some ways was the little spot of joy for all of us." The shop inspired Wu to go back to school for higher education and obtain her law degree from Harvard University.
In Massachusetts, during her time in law school, Wu was able to mentor Senator Elizabeth Warren. She was a professor at the time who guided Wu into the direction of politics. Wu's political career took off when she was elected to the Boston City Council as President in 2013. Wu was the second woman of color to serve as President of Boston's City Council; she was the first Asian-American to hold the Presidential title. Wu tackled major issues revolving around the inequality between residents who resided not only in Boston, but all over the country. As an American citizen who had to deal with the unequal system when her family immigrated to the United States, she knew what it was like to not feel supported and understood by the government. "In too many parts of our city, we see skyrocketing housing costs, nightly gunshots, devastating opioid addiction, insufficient mental health supports, imbalanced schools, and stagnant wages that haven't kept pace with the costs of supporting a family," Wu explained.
As Boston's first duly-elected woman of color to hold the mayoral position of the city, Wu fiercely broke through gender and racial barriers. A Boston-based political organizer, Malaysia Fuller-Staten stated, "Boston is so much an old boy's club. For her to win by that margin, it would be saying to everyone, Boston is not a center-right city." Wu's win in Boston not only displayed the Democratic dominance in the city, but also the monumental changes that are taking place. Her win proves to young women and girls that anything is possible, and there's no such thing as an impossible goal. State Representative Aaron Michlewitz stated, "She doesn't come off as this huge presence when she walks into a room necessarily. But over time she chips away at the issues you care about. You start to realize how dedicated she is to the craft and to the work."
In the next four years, Boston looks to implement many positive changes as Michelle Wu takes office. She believes that a community that stands and works together is one that will succeed and flourish. Wu's difficult agenda will focus on tackling inequality; her team is committed to making Boston a more just and healthy city. From her family's past experiences with inequality in America, she looks to fix these problems for other families who are going through similar experiences. She plans to evolve the city into one that is for the people. In Wu's victory speech, she stated, "From every corner of our city, Boston has spoken. We are ready to meet the moment. We are ready to be a Boston for everyone."
Leave a Comment