About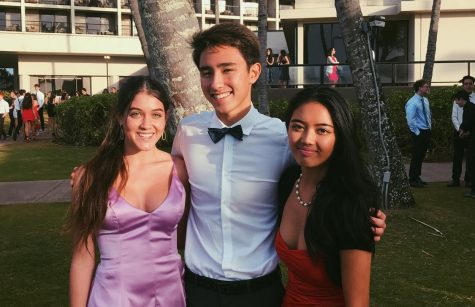 Final Editor's Note:
It's been such a great pleasure working alongside each and every one of you this past year. Diza, Giuliana, and I are so proud of all the work you've accomplished, from the wonderful centennial back-to-school issue to the dazzling Carnival extravaganza this past March.
Today, we're announcing that we're handing over the reins to our new '21 chief editors—Lauren Luke, Kara Hirano, and Maisie Klem. We're incredibly lucky to have them take on the various duties and responsibilities of the chief editors, from overseeing the publication process to aiding the launch of our very own KP website.
Although this transition of leadership is happening at such a tempestuous period in our academic journeys and the history of this school, we could not be more confident in the talents, discipline, and formidable capacity that Lauren, Kara, and Maisie will be bringing to the table and in carrying forth the great legacy of this newspaper. It is an understatement to say that we are so proud to have such dedicated and creative individuals envisioning the future of this paper as it enters its second century of publication.
Lastly, because Diza, Giuliana, and I are departing from Ka Punahou and will be leaving for college this fall, we'd like to wish you all a tearful farewell as we embark on our next four years of education. Working alongside all of you has been a privilege greater than anything we could've dreamed for. As we step foot outside of the Academy and make our way to college, we know that this isn't the end, and we hope to see you all around sometime soon and to cross paths in the near future. But until that day comes, we wish you all the best of wishes and the warmest mahalo as we part ways. Thank you all for a great year.
Mahalo nui loa,
Your (ex) KP Editors-in-Chief