How Different Does Thanksgiving 2020 Have to Be?
In past years, Thanksgiving was a holiday where we got together with our family and friends for a big dinner to celebrate the things we are grateful for. However, Thanksgiving will not be the same this year. Not only has our country has become polarized due to different political views, but we are also greatly affected by the COVID-19 pandemic.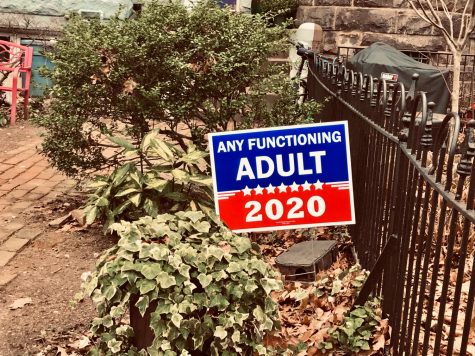 Because of the risk COVID-19 poses, we need to be safe, which means celebrating Thanksgiving in different ways. To protect not just ourselves but also the people around us, we need to wear a mask, social distance, and avoid large gatherings. We will have to find new ways to express our thanks to those we care about and we may even have different things to be thankful for. Something else that has changed about Thanksgiving this year is the extra time Punahou students have to celebrate. President Latham decided to extend our Thanksgiving break to a whole week to give both students and teachers a much needed break. Another factor that will have an impact on Thanksgiving is the election. Depending on which political stance you take, or whether you chose not to be involved at all, it is probably something that is causing you stress. Thanksgiving is meant to bring everyone together, and it is hard to do so when our country is divided between red and blue. As president-elect Joe Biden said, "I pledge to be a President who seeks not to divide, but to unify. Who doesn't see Red and Blue states, but a United States." We should take Biden's lead and start coming together, especially in these tough times. Whether you find any truth to this statement or not, the fact remains that we will get through any tough situation faster if we work together. 
Despite the many changes surrounding Thanksgiving this year, we must also recognize that some things about the holiday do not have to change. We can, as always, celebrate Thanksgiving with our immediate family. Though it may not be the huge family gathering you look forward to every year, it is still possible to have a small celebratory dinner. If you want to, you could even get a turkey, maybe some mashed potatoes and gravy too.
Another way to celebrate Thanksgiving is the virtual Homeward Bound 5K. Every year, the Punahou Girls Cross Country team works with the Institute for Human Resources (IHS) to put on a 5K that raises money for the homeless. In past years they have raised more than $25,000. This year, you can set your own course for the 5K, so you don't have to worry about social distancing. It is especially important to help out this year, as Hawaii's homeless population is only getting bigger. According to Hawaii News Now, more than 1 in 3 workers have lost a job as a result of the coronavirus pandemic. You can also attend other events such as the 59th Annual Nu'uanu Valley Interfaith Thanksgiving Service Virtual Event. Every year, people from all religions get together to celebrate Thanksgiving. This year, the theme of the celebration is "Bound in Light," and will be held via zoom. 
While celebrations are something that we look forward to every year, the most important thing to remember is that we can still find ways to express our gratitude to those around us. After all, that is what Thanksgiving is all about. Simply reaching out to a friend or family member, or thanking someone for all they've done could put a smile on their face. Even a nice text could really make someone's day. However, if we want to express your thanks in a bigger way, we can do so by donating to our local food bank. At Punahou, we are generally lucky that we get to go to a good school and have 3 meals a day. Donating is a way to give back to the community and help less fortunate families get a chance to celebrate Thanksgiving with a delicious meal. And don't forget, gratitude is one of those things that makes us human. I'm sure you have heard this before, but showing gratitude increases your happiness and the happiness of those around you. 
There are many safe ways to celebrate Thanksgiving and give back, even amidst the COVID-19 pandemic. No matter how much Thanksgiving has changed, it has, and always will be, a holiday where we can celebrate the spirit of gratitude. 
Leave a Comment